Our mission is to provide high quality, safe and cost effective patient care to those qualified individuals in need of home health serving the needs of community residents for the following counties: Aransas, Atascosa, Bee, Bexar, Brooks, Cameron, Comal, De Witt, Duval, Frio, Goliad, Guadalupe, Hidalgo, Jim Hogg, Jim Wells, Karnes, Kendal, Kenedy, Kleberg, LaSalle, Live Oak, Medina, Nueces, McMullen, Refugio, San Patricio, Starr, Uvalde, Victoria, Webb, Willacy, Wilson & Zapata Counties.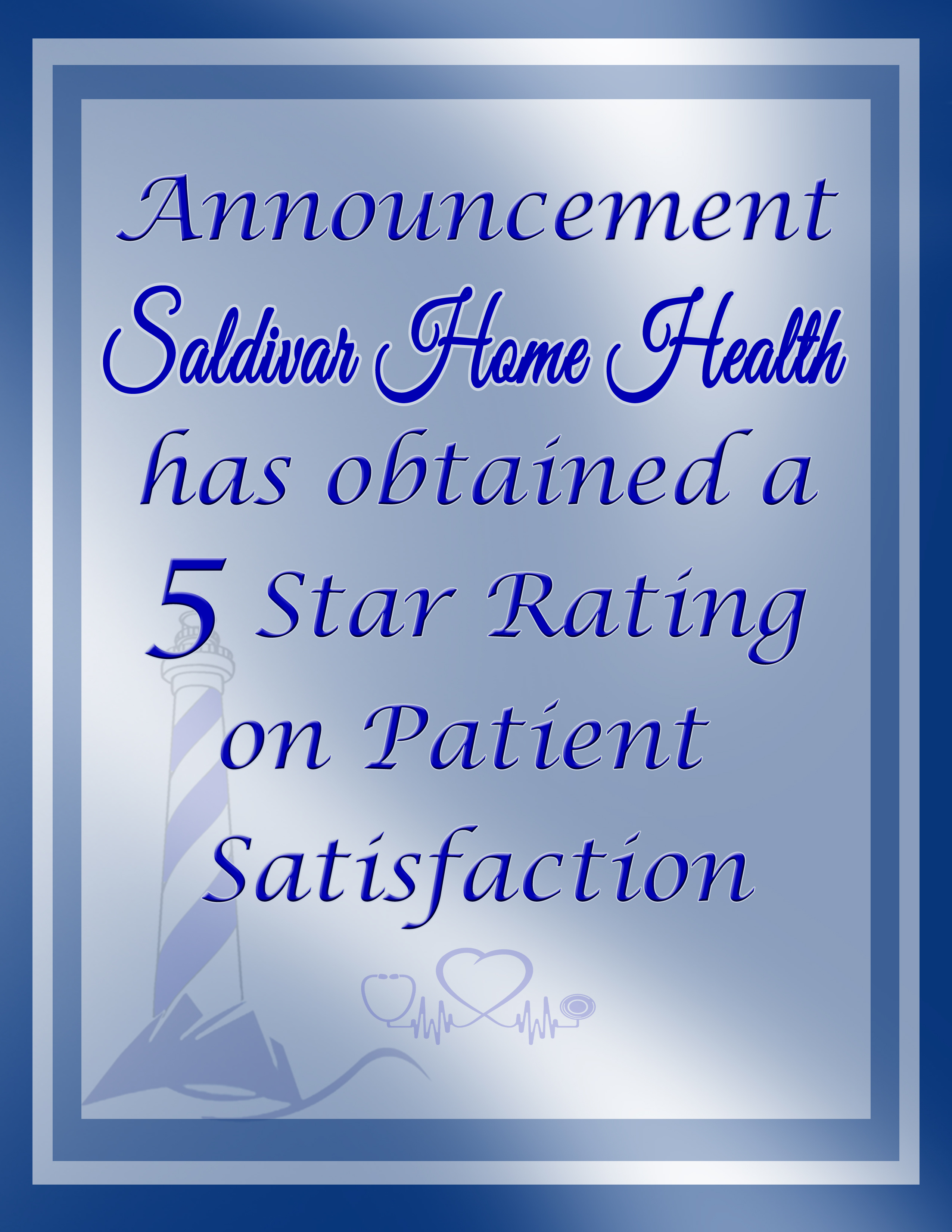 Services Provided
- Skilled Nursing (R.N.)

- Licensed Vocational Nurses
- Home Health Aide
- Medical Social Work (Certified)
- Laboratory Services
- Physical Services
- Anodyne Therapy
- Speech Language Therapy
- Occupational Therapy
- Psychiatric Skilled Nursing
- Intravenous Administration Therapy
- Radiological Services
- Total Parenteral Nutrition
- Hydration Therapy
- Dietician Services
- Sterile Wound Care Services
- Wound Vac Therapy

Home Care
- Keeps families together
- Helps keep the elderly independent
- Postpones institutionalization
- Reduces stress and promotes healing
- Services is for all ages
Who Covers Services?
Home health care services are covered by Medicare - Medicaid - VA - Workers Compensation and many private insurance programs. If hospitalized or when home care is ordered by your doctor, Saldivar Home Health, Inc. will assist in planning your healthcare needs to smooth the transition to home care.